Staff
Lar Lubovitch
Founder, Artistic Director
One of America's most versatile, popular and highly acclaimed choreographers, Lar Lubovitch founded the Lar Lubovitch Dance Company in 1968. In the years since, his company has gained an international reputation as one of America's top dance companies. Works created by Mr. Lubovitch and his company are also performed by many other select companies throughout the world, including New York City Ballet, Paris Opera Ballet, Royal Danish Ballet, Stuttgart Ballet, Alvin Ailey American Dance Theater, Baryshnikov's White Oak Dance Project, Nederlands Dans Theater and American Ballet Theatre, where his Othello - A Dance in Three Acts, (originally created for American Ballet Theatre), appeared on PBS's "Great Performances" (and was nominated for an Emmy Award). His dances on film also include Fandango (International Emmy Award) and My Funny Valentine for the Robert Altman film The Company (nominated for an American Choreography Award).
Mr. Lubovitch has also made a notable contribution to choreography in the field of ice-dancing and on Broadway. In 2007, he founded the Chicago Dancing Company NFP with Co-Founder and Artistic Director, Jay Franke. The Festival is a series of performances by esteemed dance companies that takes place the last week of August each summer at premier venues such as the Museum of Contemporary Art, Harris Theater for Music and Dance, Auditorium Theatre of Roosevelt University and the Jay Pritzker Pavilion, Millennium Park. The Chicago Dancing Festival reaches over 18,000 audience members annually and is completely free to the public.
In 2011 Lubovitch was named a Ford Fellow by United States Artists, and he received the Dance/USA Honors, the dance field's highest award. The choreography for Lubovitch's dance, Crisis Variations, was awarded the 2012 Prix Benois de la Danse for Choreography at Bolshoi Theater in Moscow.
Born in Chicago, Mr. Lubovitch was educated at the University of Iowa and the Juilliard School in New York, as well as being the 2014 recipient of an honorary Doctorate from the Juilliard School of Music.
Jay Franke
Founder, Artistic Director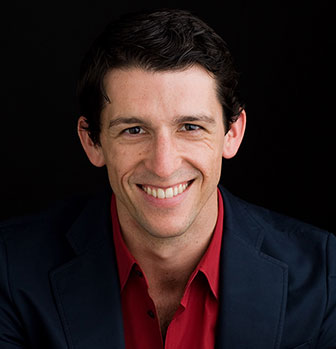 Mr. Franke began his formal training at Booker T. Washington High School for the Performing and Visual Arts in Dallas, Texas. In 1993, he was selected as a Finalist for the Presidential Scholar in the Arts and accepted into the Juilliard School. Upon receiving his BFA in Dance from the Juilliard School, Mr. Franke went to work with the Twyla Tharp Dance Company, "THARP!" Mr. Franke has since danced with The 58 Group, Lyric Opera Ballet Chicago, Hubbard Street Dance Chicago and was a leading dancer in the Lar Lubovitch Dance Company from 2005-2010.
Laurie N Garwood
Executive Director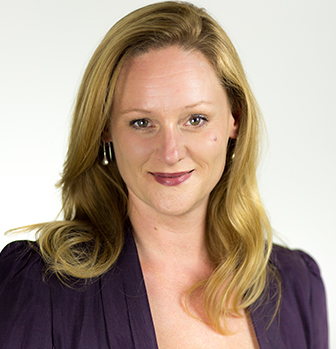 Ms. Garwood joined the Chicago Dancing Festival in October 2014. Her background includes an education in Arts Administration as well as extensive experience in theatre production, operations, and facility management. Ms. Garwood formerlly served as the General Manager for Chicago's Joffrey Ballet where she first had the opportunity to work with the Chicago Dancing Festival. As The Joffrey Ballet's General Manager, she traveled with the company on tour as well as managing the artistic and production aspects of the Chicago season. Ms. Garwood, also worked with Broadway In Chicago from its inception, managed the company's three downtown Chicago theatres and also played an instrumental part in developing the facilities' operations. Previously, Ms. Garwood worked for Nederlander at the Bank of America Theatre, formerly the Shubert Theatre, playing a key role in the renovation of that venue. In addition, Ms. Garwood has worked with other Chicago performing arts organizations such as Steppenwolf Theatre and the entertainment division at Navy Pier.
Todd Clark
Director of Production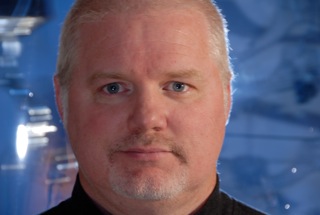 Mr. Clark is a freelance Production Stage Manager and Lighting Designer for the corporate and theatrical industry and since 2007, serves as the Director of Production for the Chicago Dancing Festival.
Recent projects include: Stage Management for Wyndham Worldwide and Fortress Investment Group; Production Designer for a new television special, "Christmas Carol - The Concert"; Lighting Design for Twyla Tharp's Scarlatti by Hubbard Street Dance Chicago and the opera, The Coronation of Poppea, directed by William Shomos; Production Manager for Chicago Children's Choir production of Sita Ram.
Mr. Clark has been the recipient of three "EMMY" awards for Lighting with the PBS dance documentaries, "River North Rising," "Every Dancer Has a Story," and "Getting There."
Mr. Clark graduated from the North Carolina School of the Arts a long time ago.