With the Chicago Dancing Festival just around the corner, we wanted to give you a quick "behind the scenes" look from our Chicago Dancing Festival Blogger Program! Leading up to the Festival, our Partner Bloggers have been attending, reporting on, video recording and photographing the process. We wanted to share some highlights!
Rogue Ballerina attended the rehearsal of Giordano Dance Chicago with choreographer Alexander Ekman. According to her blog, "[Ekman's] work – Two Become Three – was originally created last year on dancers at Julliard where the Chicago Dancing Festival co-founder Lar Lubovitch saw the piece and commissioned it for the opening night of this year's festival." Read the rest of her observations and reporting here.
Rogue Ballerina also spoke with dancer Amber Nuemann of the Joffrey Ballet. Nuemann will be performing Forsythe's In the Middle in this year's Chicago Dancing program on Monday, August 20th at the Harris Theater. Read her interview with Nuemann here!
We are very proud to partner with Keigwin + Company in the creation of Bolero Chicago to perform during the opening night of the Chicago Dancing Festival. Several of our partner bloggers attended the Bolero Community Workshops that took place for Chicago volunteers to come and learn about Bolero and participate in a workshop in preparation for the rehearsals. Read from our music blogger, Contrapuntist, here, and our art appreciation blogger, Scott Silberstein of HMS Media, here!
Following the Bolero workshop are the Bolero rehearsals, currently underway! One of our bloggers, D Underbelly, who writes from the dance audience perspective, attended one of the rehearsals along with our photo blogger, ChicagoCeli. Read D Underbelly's moving account of the rehearsal here, and check out some of the photos taken from ChicagoCeli below!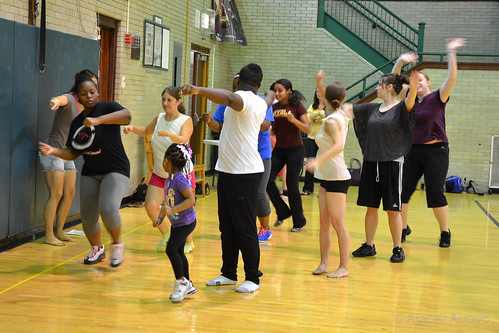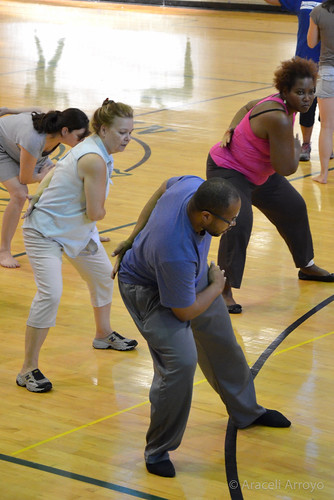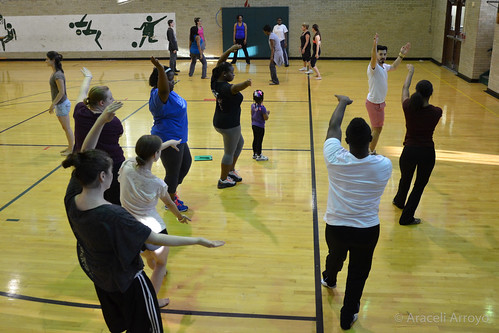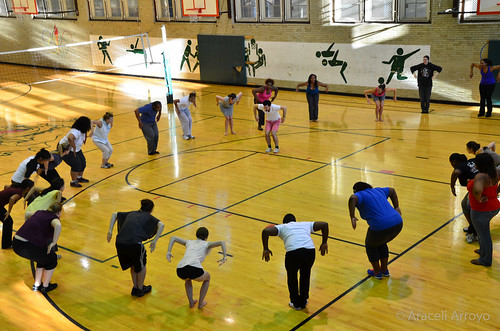 And the Festival isn't just performances! On Tuesday, August 21st, we will be screening several dance films throughout the day at the Museum of Contemporary Art. This day-long event is curated by Sarah Best. Our family blogger, part of Chicago Now, spoke with Sarah about the movie program. Read her interview here!
We are thrilled to be working with such fantastic bloggers to bring you a behind-the-scenes look into the Festival and beyond. We will be posting links to their coverage during the Festival as well, so you can follow along.
And we hope you will also, of course, attend the Chicago Dancing Festival beginning this coming Monday! If you were unable to reserve your tickets, you can visit the performance spaces the day of each show and try to obtain standby tickets. You also can come to our Tuesday, Thursday and Saturday events and performances, which don't require tickets. Please see our Events Page for details!