Chicago… The Windy City… The Heart of America… There's a lot you can say about Chicago, and it's attractions: Sports, Jazz clubs, classical concerts, and some of the world's most popular conventions and festivals in the world. Indeed, every year millions of people from across the globe visit Chicago to experience the cities melting pot of culture and events.
One such event that has been a staple in Chicago over the last decade has been The Chicago Dancing Festival. The 100% free admission event drew spectators from Chicago and other parts of the nation. But as the saying goes "All good things must come to an end."
Saying Goodbye
In October 2016, after ten years of bringing together hundreds of dancers from dozens of dance companies around the world, the festival organizers announced that their mission was complete, and they would be shutting down the annual summer event. And we are all saddened to see the multi-day Summer festival come to an end.
However, we will always have the memories of the choreographic masterpieces we witnessed every year and the legacy of excellence and class the festival gave us. Many of us still remember the first Chicago Dancing Festival ten years ago. But for many newcomers that history has been lost to the sands of time. Today I'm going to take you back to where it all began.
The First Chicago Dancing Festival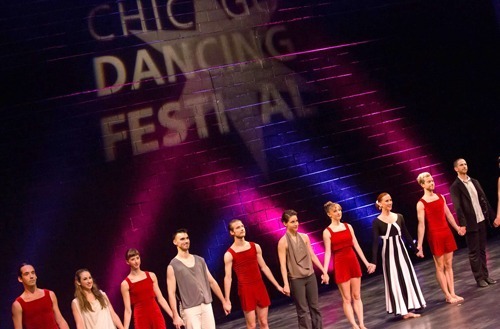 It all started in 2006 when Chicago native and internationally renowned choreographer Lar Lubovitch and well known Chicago dancer Jay Franke launched the Chicago Dancing Company NFP for the purpose of producing a free dance festival every year. On August 22, 2007, they witnessed that dream come to fruition as leading American dancers from seven exceptional dance companies from Chicago and around the nation took the stage at Jay Pritzker Pavilion in Millennium Park for the first annual Chicago Dancing Festival. It was a complete success with over 8,000 people attending that first year.
Ten Years of Excellence
Over the coming years, the festival became synonymous with excellence due to the keen eye and expertise of Lar Lubovitch and Jay Franke. Through the help of donors, the festival remained free over its ten-year span even though the attendance steadily grew. Each year attendance grew as word of the outstanding national and international dance companies showcased yearly at The Chicago Dancing Festival spread.
The mission of the Festival was to present a wide variety of dance excellence, enrich the lives of Chicago residents, and provide a stage for dancers to share their talent. I think it's safe to say they succeeded. And although the Chicago Dancing Festival has come to an end, it's legacy and impact on this city will live on as new fans and dancers emerge from Chicago to take the world stage.
Thank You
Thanks for making us proud. Cheers to The Chicago Dancing Festival, dance lovers around the world will undoubtedly miss you.